Events
Family Fun Night
Byron Center UMC, together with the Byron Center Historical Museum, are pleased to announce the return of the Byron Days Family Fun Night! The event will be held on Thursday July 28, 2022 from 6pm to 9pm. It will be an evening of great games (games from the past and inflatables), food, and music. It is a chance to go into the museum and learn so much about our Byron Center community. The event is FREE and open to all. If you bring a school supply for the BCUMC School Supply Drive, you will receive a raffle ticket to be entered into the Family Fun Night Raffle for a chance to win great prizes, such as Super Soakers, Gift Certificates to local restaurants, and a Byron Center Historical Museum membership.
The BCUMC Praise Team invites you to a free concert of Praise Music as part of the Family Fun Night! The Praise Team will be performing from 6:30-7:30pm and will be drawing names for the raffle prizes for those who donate to our Back to School Drive. Come out, bring a school supply, play some games, and enjoy the evening! We hope to see you there! See below for the complete list of school supplies that are being requested.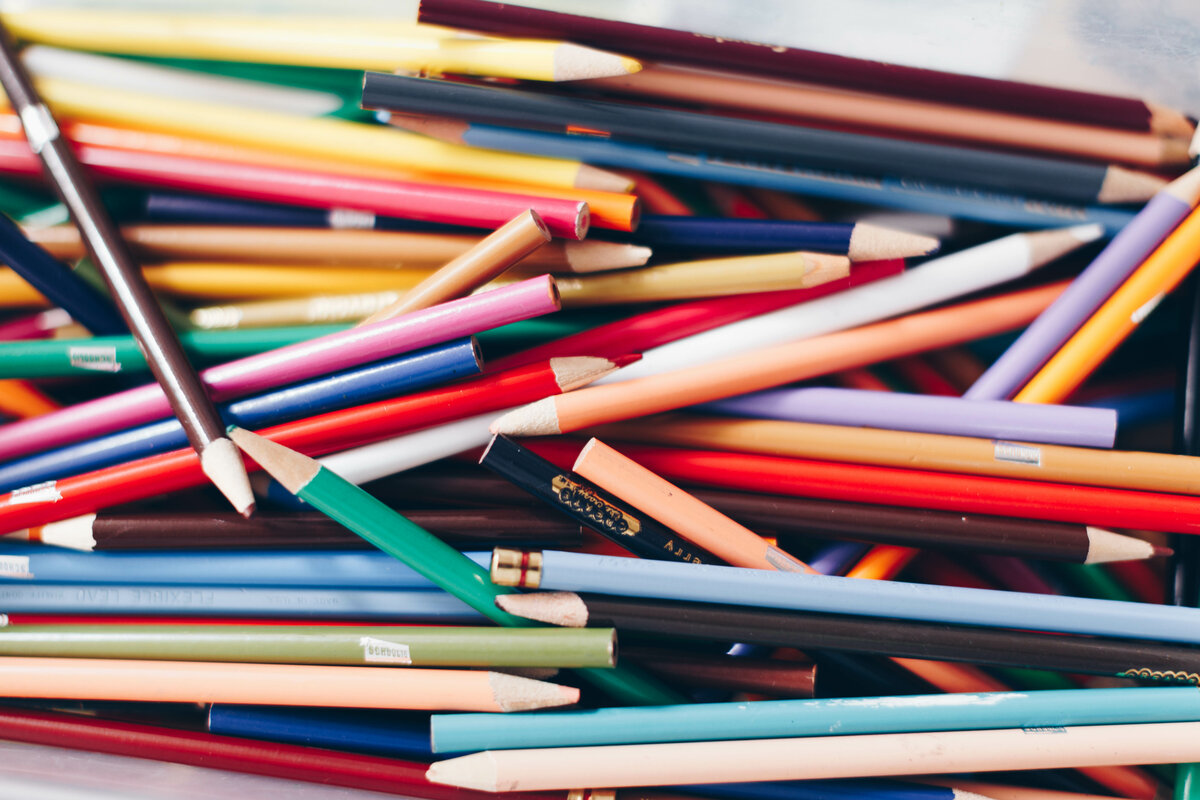 Back to School Drive
We are happy to announce that we will be using the Christmas Tree proceeds for another Back to School Supply Drive this year! This year will look a little different than last year (more details to come), but we could still use your support. Last year, we had double the proceeds (two years of our church Christmas Tree Sales) to purchase the supplies. This year, we only have one year of proceeds. We would love to still hit our goal of supplying for 100 kids. If you feel led to donate supplies, please see the list below of items needed. Please note that the list is much smaller than in past years. It is due to what we learned were the main needs from last year.
17 inch or bigger backpacks (preferably with pocket on side for water bottle)
Reusable lunch boxes or bags
#2 pencils (mechanical or wooden)
Pens (blue and black)
Crayola Markers (thick and thin tip - 10 packs)
Crayola 24 pack crayons
Crayola 12 pack colored pencils
Notebooks (wide and college ruled)
Composition notebooks (wide and college ruled)
Folders
1 inch and 2 inch binders
Binder divider tabs
Notebook paper
Personal hand sanitizers
Glue (sticks and bottles)
Erasers (pencil caps)
Pencil sharpeners
Pencil boxes and pouches
Highlighters
Sharpies
Dry erase markers
Index cards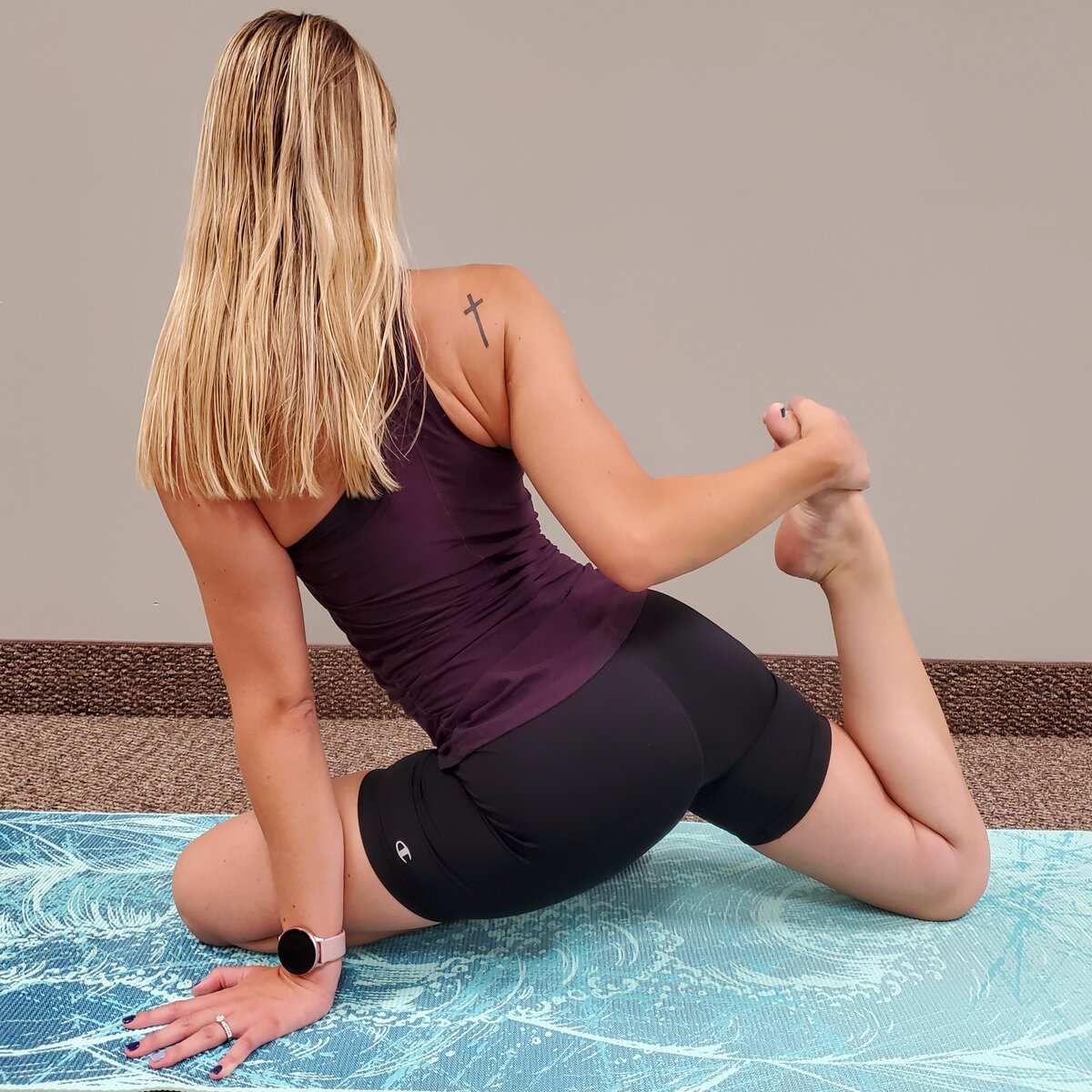 Holy Yoga
Join us on Mondays and Thursdays from 6:00-7:00pm for Holy Yoga, led by Holly Visser! All levels and all people are welcome! Bring a water bottle and a mat if you have one! Donations are appreciated.
During the summer months, we practice outdoors as weather permits. Inside, we gather in the Fellowship Hall.
Follow our Facebook Page for updates at Byron Center UMC Yoga Program.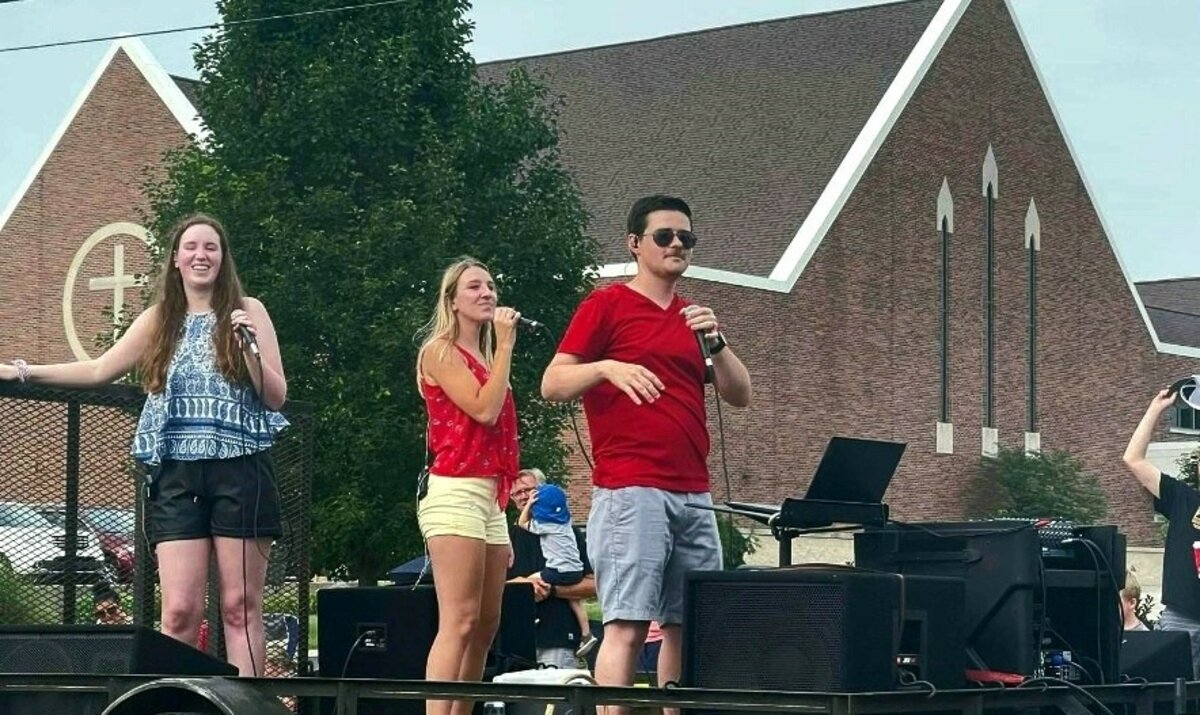 Summer Parades!
Our Praise Team had a float in the Dorr 4th of July Parade for the first time this summer! Thank you to those who came to show us support and hear us sing!
We will again be singing in the Byron Days Parade this year on Saturday, July 30, 2022! Come join us for our Family Fun Night on Thursday evening and see our Praise Team sing in the parade on Saturday morning! We love seeing you all along the route!
We are currently accepting donations of candy and we would love for you to join us for the parade if you are interested in passing out candy and other items along the parade route. Please contact our Praise Team Leader and Music Director, Kurt Steffes, if you would like to volunteer!