Announcements
Back to School Drive 2021
Back to School Drive 2021:
We are excited to announce we will be a back to school drive in August 2021!! We will be providing back to for families who need support in our community and surrounding areas. The date is to be determined, however, we are starting to collect items now! We are hoping to support as many families as possible; therefore, we are accepting donations of new items at the church. Drop offs can be accepted during Tree Sale hours, during office hours: Tuesday-Friday from 10am - 3pm, or on Sunday morning from 8 – 11:30 am. Thank you for your support and consideration in donating.
Back to School Items needed:
· Tennis Shoes for boys and girls in sizes 8Toddler up to 6 kids
· Lunch Boxes/bags
· Brown disposable lunch bags (any size packs)
· Tissue boxes
· Hand sanitizer
· Sanitizing wipes (Lysol, Clorox, etc.)
· Reusable water bottles
· Chapstick
· Backpacks- boys and girls
· Pencil boxes
· #2 pencils (mechanical or wood)
· Pencil sharpeners (portable)
· pens (blue and black)
· Colored pencils (sets of 10 colors or more)
· Crayola 24ct. crayon boxes
· Markers (skinny and large tips – sets of 10 or more colors)
· Highlighters (skinny and large tip – any color)
· Dry erase markers (skinny and large tip – any color)
· Sharpie markers (black )
· Kid size scissors
· Glue sticks
· Glue bottles
· Notebooks (College and wide ruled, any color)
· Composition notebooks (Wide and College Ruled)
· Folders: 2 pocket (any color, but really NEED GREEN)
· 1 inch binders
· 2 inch binders
· Loose leaf paper- college and wide ruled
· Binder tab dividers
· Index cards (any size package)
· Tape (any brand)
· Ziploc bags (Gallon, sandwich, and quart)
· Baby wipes
· Head phones
· Ear buds
· White board erasers
· Sticky notes (all sizes)
· New or gently used books (preschool age and up)
· Trapper keepers
· 12" Rulers
· Paper towel rolls (individually packaged)
· Graphing paper
· Calculators (scientific and graphing)
Christmas Tree Sales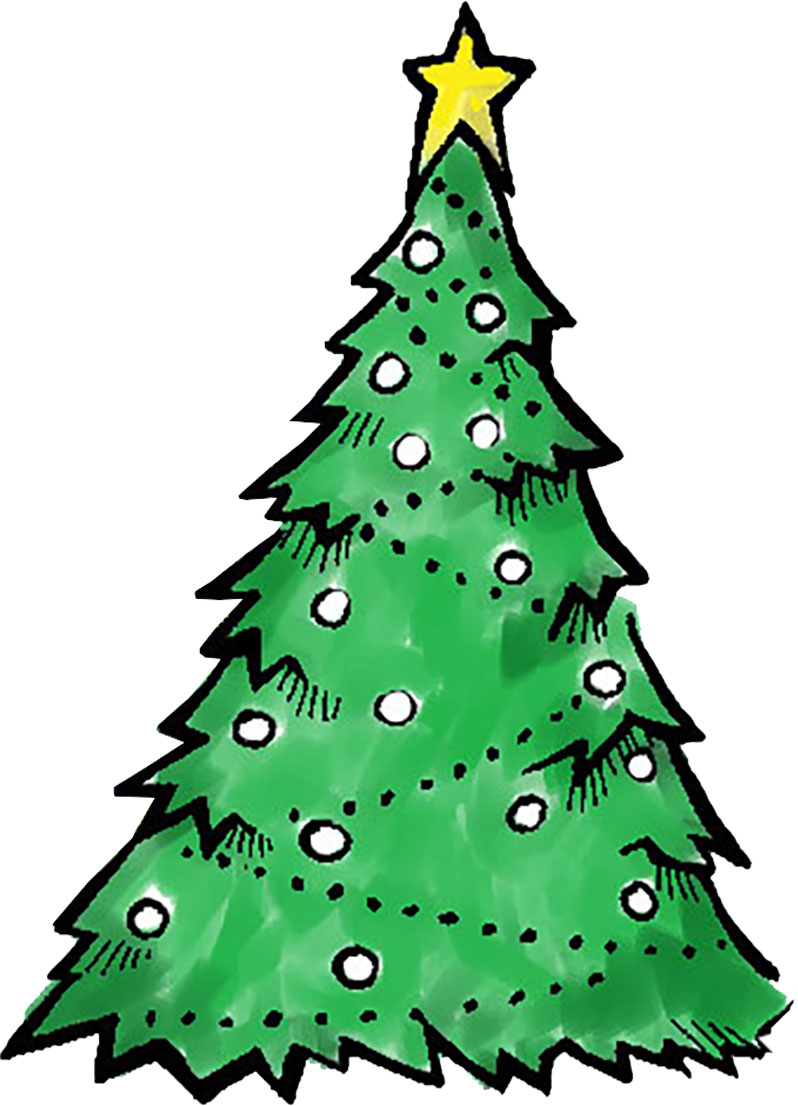 Christmas Tree Sales 2020:
Opening Friday, November 27th from 1-7 pm running until Thursday, December 17th (or trees run out).
We will have a variety of Douglas Firs, Fraser Firs, and Scotch Pines from 6 feet and up. Prices start as low as $30!
Cash or Check only please
Hours will be Monday- Friday 4:30-7:30pm; Saturday 9am – 6pm; Sunday 11am - 1 pm
All profits will be used to purchase back to school essentials for families in need in our community and surrounding areas to be held in August 2021. In an effort to support as many families as possible, we will be accepting supply donations as well. Drop offs can be accepted during Christmas Tree Sale hours, during office hours: Tuesday-Friday from 10am - 3pm, or on Sunday morning from 8 – 11:30 am.
Thank you for your support!!
Covid-19 Policies
Hello Church Family, here is a list of Guidelines to help us understand how our Sunday services will be handled.
- Masks will be strongly encouraged, if you do not have one we can provide one to you.
- No coffee or cookies will be offered after the service.
- The offering plates will not be passed but they will be left in the back of the Sanctuary for you to drop your offering into.
- There will be ushers passing out bulletins at this time, Greeters will still be able to assist others in the parking lot.
- Pastor Jeff will give the Benediction form the front of the Sanctuary as he will not be greeting after the service.
- Chairs will be moved to ensure a 6ft distance between families.
- If weather permits the side doors will be opened during the service.
- If Communion is not given on this Sunday it will be next Sunday. Communion will also be given in individually wrapped Communion juice cups and wafers.
- Online services will continue for those who cannot make it to church.
We hope to see everyone this Sunday!!
Coronavirus
Hello Church Family and Friends, I would like to remind you all to practice safe hygiene and STAY HOME if you are sick, the CDC recommends washing your hands WITH SOAP for at least 20 seconds covering all areas of the hand, if you have no immediate access to soap and water please use hand sanitizer with 70% alcohol and please do not touch your face nose or eyes with unwashed or sanitized hands. If you need to sneeze or cough please do so in your shirt or your elbow, and please refrain from unnecessary touching like hugging, kissing or hand shaking during this time. For information please see the website for the CDC that I have linked. God bless.
Prayer List
Prayer List
Here is BCUMC's Prayer list for all those wishing to pray for our congregates and their families and friends.
† Fran Evans
† Barb & Bob Holmen
† Family of June Stephens
† Ethel Visser
† Baby Grayson
† Sara Wind
† Nikki Fennema
† Erica & Ethan MacQueen
† All those affected by Coronavirus
† David Beland
† Victims of the Beirut Explosion & Victims of Recent Hurricanes
† Dale Biesbrock